Overseas Alumni Association Information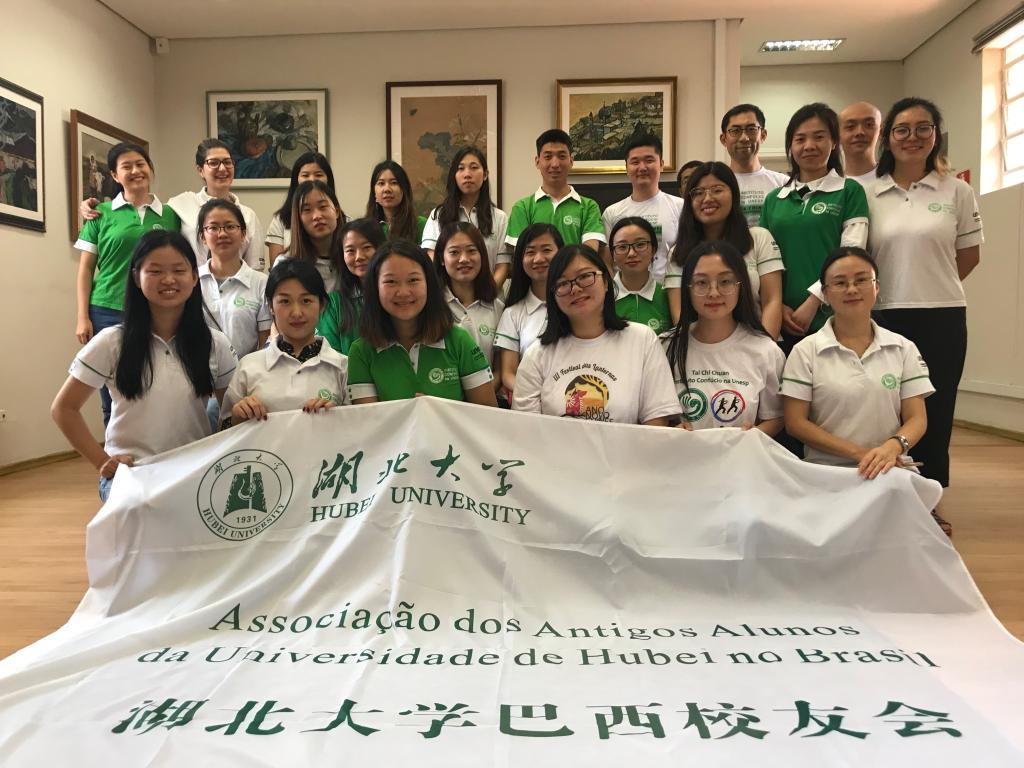 The American alumni association of Hubei University was founded in Chicago on April 23, 2012. Liu Qiang, Chinese consulate general in Chicago and his wife, HUBU Alumni representatives from the eastern, central and western United States attended the founding ceremony. Liu Qiang delivered a congratulatory speech at the ceremony. Member of the American Alumni Associate Council, Hubei University (2012) are as follows:
Chairman: Huang Zhengdong (renowned barrister in Chicago)
President: Yang Yiping(director of CIUM in 2012)
Secretary General: Jiang Qiong (associate director of the Confucius Institute at the University of Chicago)
Vice President: Zhang Ailing, Huang Shizhe, Hu Qiang, Chen Wanqiu, Zhou Qifa
Deputy Secretary General: Fang Youjian, Lu Changchun, Luo Lie, Cheng Zhengqin, Cai Min, Yang Shihui
The Canadian alumni association of Hubei University was founded in Toronto on April 25, 2012. Professor Tan Hongping from university of Waterloo, was elected President. Dr. Deng Shengliang, tenor professor of Brock University Business School and HUBU's Chutian scholar chair professor, and alumni representatives from all parts of Canada attended the ceremony.
The Brazilian alumni association of Hubei University was founded at the Confucius institute of Sao Paulo state university in Brazil on September 17, 2018. More than 30 alumni from all over Brazil gathered together to witness this unforgettable moment. Jiang Tao, Vice President of Hubei University, officially announced the establishment of the Brazilian alumni association of Hubei University. Professor Luís Antonio Paulino, President of the CI at Unesp, was chairman and associate Director Thiago Fernandes Braz, was vice chairman of the Brazilian alumni association. Wang Ting, director of CI at Unesp in 2018 was the secretary general.